The world of professional soccer requires players to be at the top of their game all the time.
Many football players who seem to be in their prime chose to retire early rather than lose some of their edge in competition.
However, others decided to quit because they've lost the love of the game, personal circumstance, or are forced to stop playing because of injuries.
But as we all know, the average age for retirement in the game of football for professional soccer players is thirty-five years, though the rule is not often implemented in football, as many players still remains in their peak physical form and can play long after that.
In this article, I have compiled list of 40 players who retired earlier from football.
40. Zidane
Age Retired: Thirty-four years
Year Retired: 2006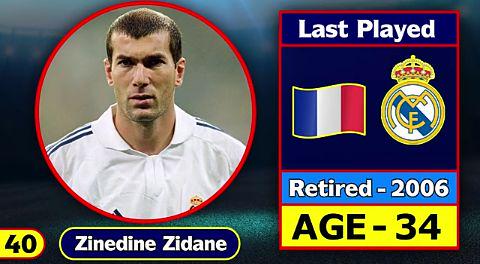 39. Niklas Bendtner
Age Retired: Thirty-three years
Year Retired: 2021
38. Emmanuel Petit
Age Retired: Thirty-three years
Year Retired: 2004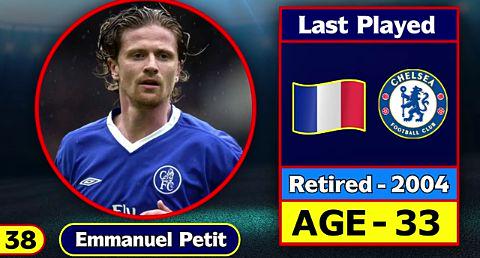 37. Kevin Keegan
Age Retired: Thirty-three years
Year Retired: 1984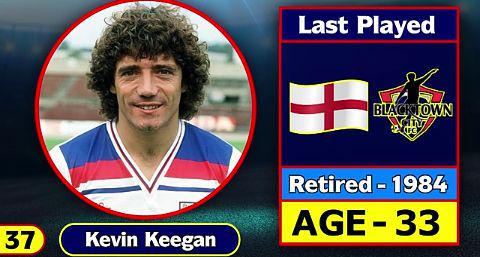 36. Jurgen Klismann
Age Retired: Thirty-three years
Year Retired: 1998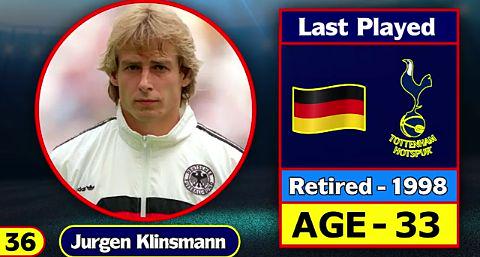 35. Sergio Aguero
Age Retired: Thirty-three years
Year Retired: 2021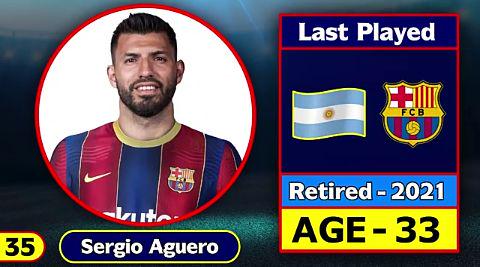 34. Sven Bender
Age Retired: Thirty-two years
Year Retired: 2021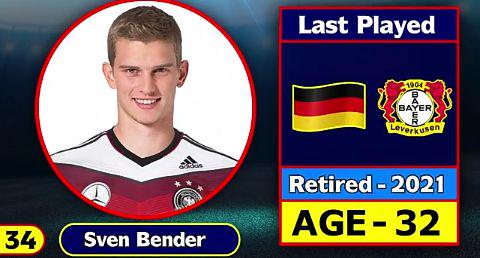 33. Z. Boniek
Age Retired: Thirty-two years
Year Retired: 1988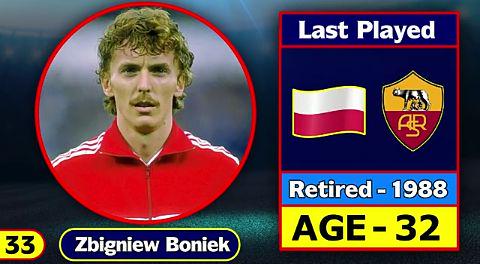 32. L. Bender
Age Retired: Thirty-two years
Year Retired: 2021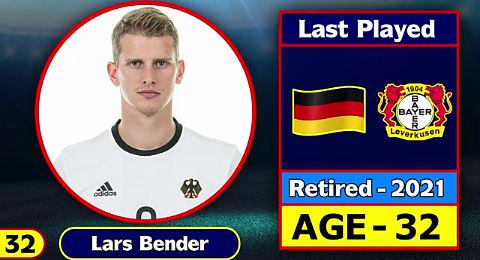 31. Michel Platini
Age Retired: Thirty-two years
Year Retired: 1987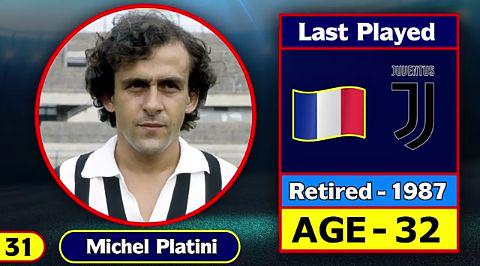 30. Frank Rijkaard
Age Retired: Thirty-two years
Year Retired: 1995
29. D. Deschamps
Age Retired: Thirty-two years
Year Retired: 2001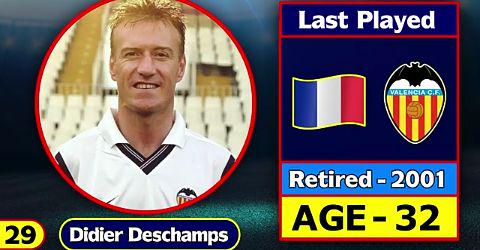 28. Haland
Age Retired: Thirty-one years
Year Retired: 2003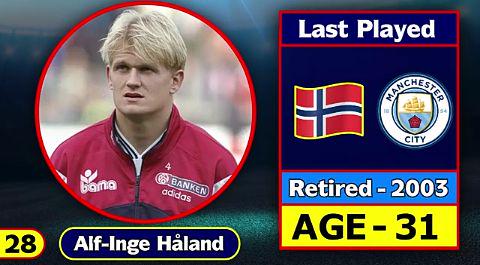 27. Daniel Agger
Age Retired: Thirty-one years
Year Retired: 2016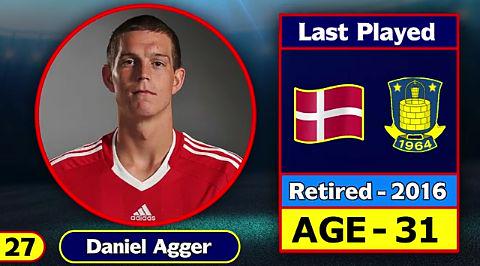 26. Marco Van Basten
Age Retired: Thirty-one years
Year Retired: 1995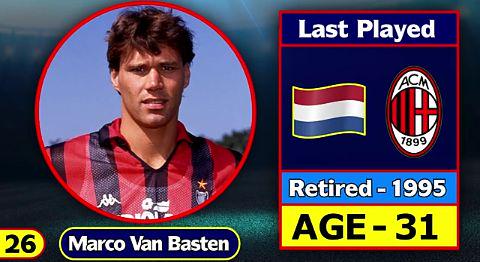 25. Adriano
Age Retired: Thirty-one years
Year Retired: 2013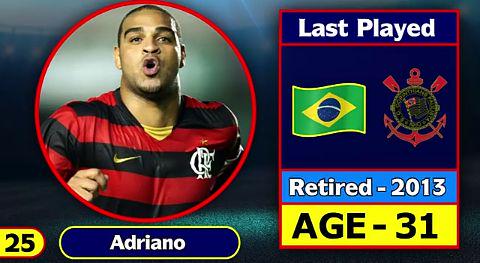 24. Jamie Redknapp
Age Retired: Thirty-one years
Year Retired: 2005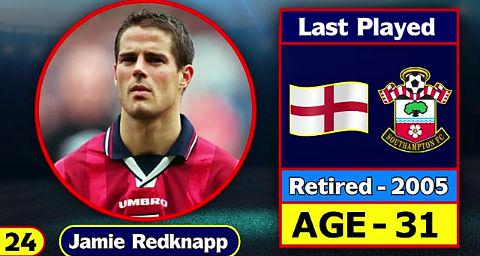 23. Owen Hargreaves
Age Retired: Thirty-one years
Year Retired: 2012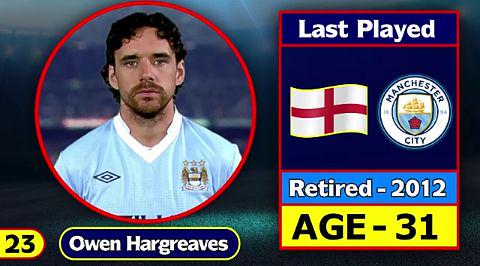 22. Brian Laudrup
Age Retired: Thirty-one years
Year Retired: 2000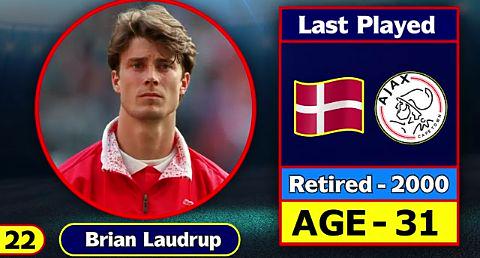 21. Patrick Kluivert
Age Retired: Thirty-one years
Year Retired: 2008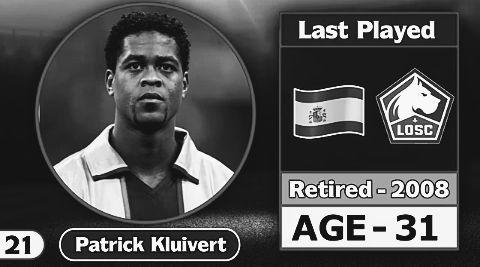 20. P. Casiraghi
Age Retired: Thirty years
Year Retired: 2000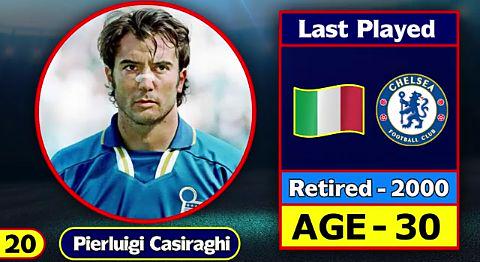 19. Eric Cantona
Age Retired: Thirty years
Year Retired: 1997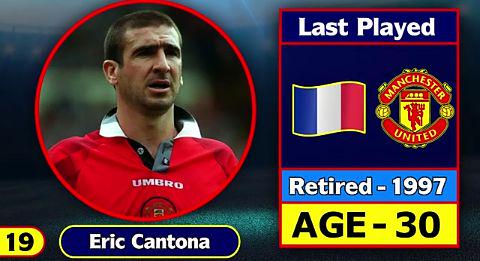 18. David Bentley
Age Retired: Twenty-nine years
Year Retired: 2014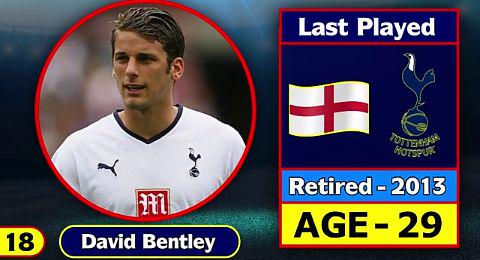 17. Andre Schurrle
Age Retired: Twenty-nine years
Year Retired: 2020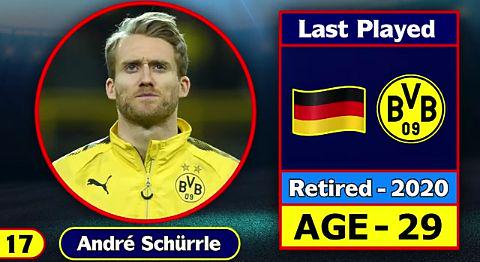 16. H. Nakata
Age Retired: Twenty-nine years
Year Retired: 2006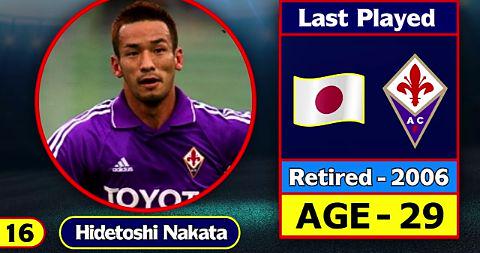 15. Just Fontaine
Age Retired: Twenty-eight years
Year Retired: 1962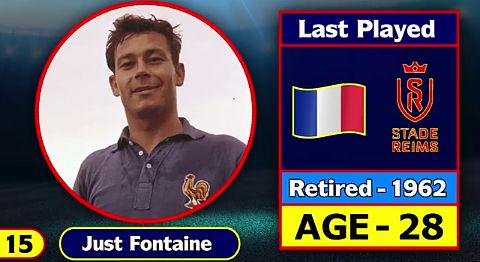 14. George Best
Age Retired: Twenty-eight years
Year Retired: 1974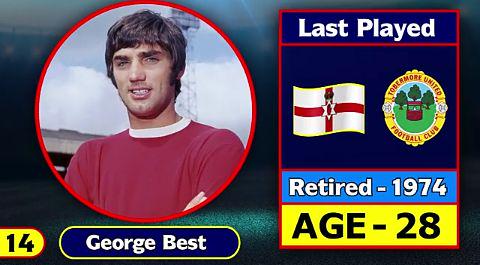 13. Seth Johnson
Age Retired: Twenty-eight years
Year Retired: 2007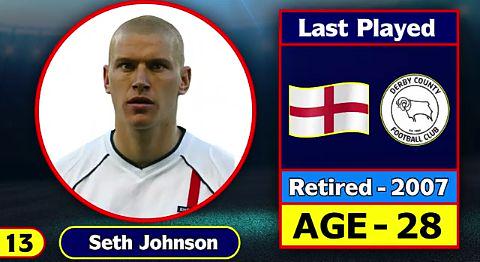 12. Stuart Holden
Age Retired: Twenty-seven years
Year Retired: 2016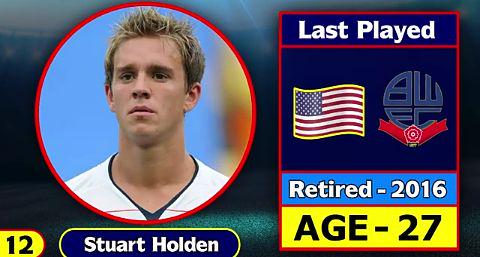 11. Jack Collision
Age Retired: Twenty-seven years
Year Retired: 2016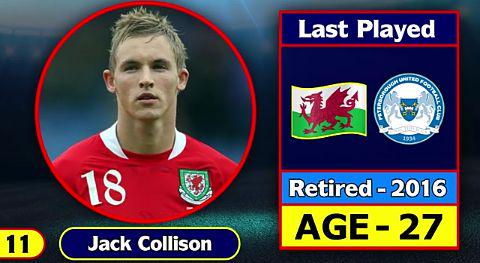 10. Sabastian Deisler
Age Retired: Twenty-seven years
Year Retired: 2007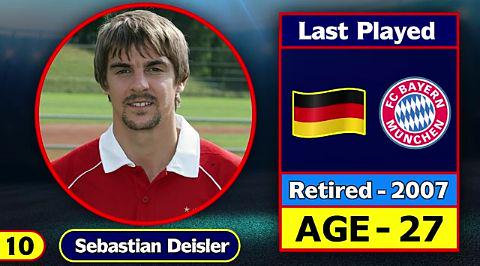 9. A. Dominguez
Age Retired: Twenty-seven years
Year Retired: 2016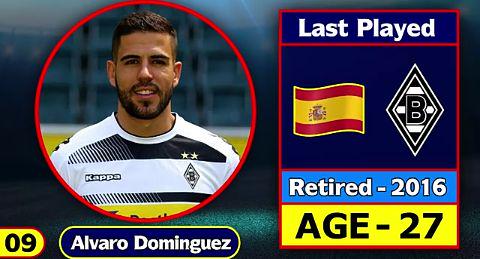 8. U. Hoeness
Age Retired: Twenty-seven years
Year Retired: 1979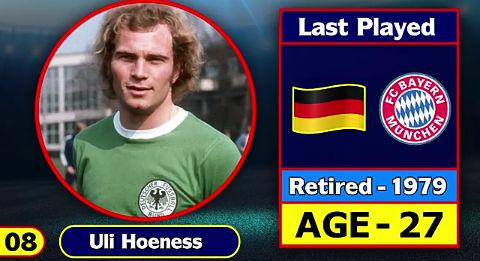 7. Dean Ashton
Age Retired: Twenty-six years
Year Retired: 2009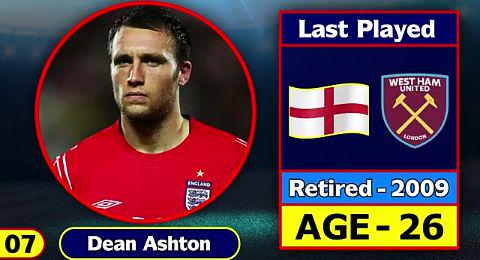 6. Ryan Mason
Age Retired: Twenty-six years
Year Retired: 2018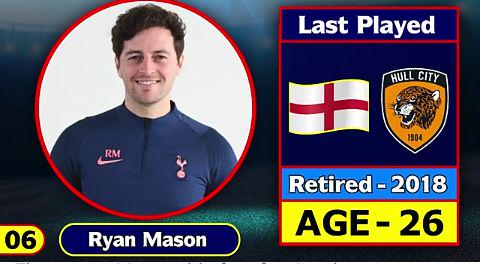 5. Ruben Red
Age Retired: Twenty-five years
Year Retired: 2010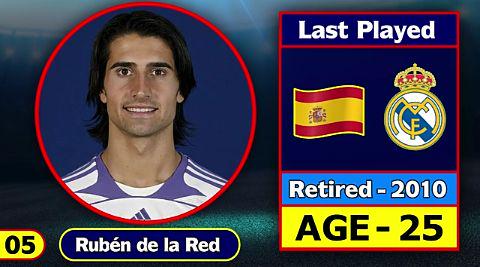 4. Fofana
Age Retired: Twenty-five years
Year Retired: 2017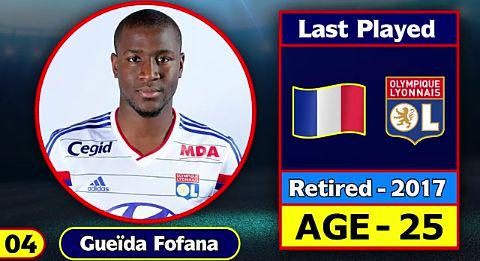 3. Muamba
Age Retired: Twenty-four years
Year Retired: 2012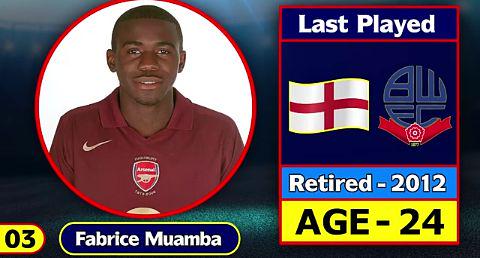 2. Michael Johnson
Age Retired: Twenty-four years
Year Retired: 2014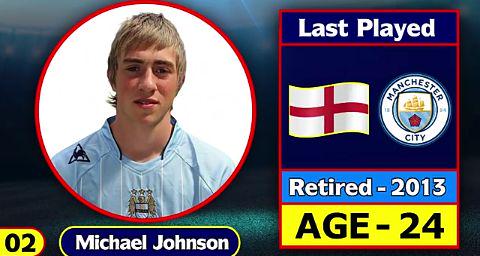 1. Julian Nagelsmann
Age Retired: Twenty years
Year Retired: 2008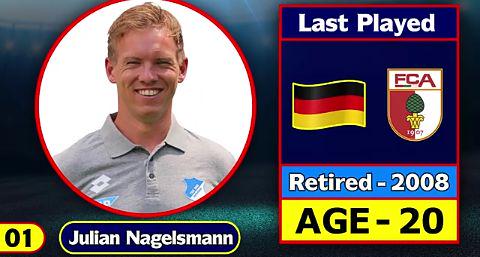 (Visited 8 times, 1 visits today)