French side, Monaco recently made a huge sale in the transfer market as they sold Aurelien Tchouameni to Real Madrid for a whopping sum of €80m.
Monaco have produced some of the most talented footballers currently in the world, with one of them being Bernardo Silva who they sold to Manchester City in 2017 for €50m.
Monaco also made a huge amount of money from the sale of Kylian Mbappe whom Paris Saint Germain bought for a reported fee of €180m.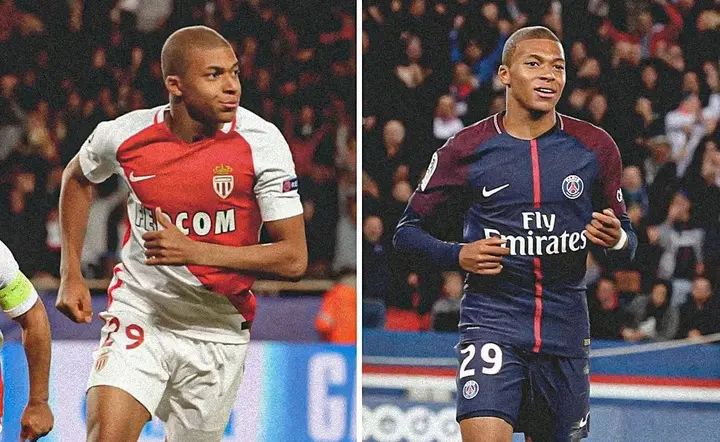 It's fair to say that Monaco sales in the transfer market over the years have been impressive as they have manage to bring in a huge amount of revenue from selling their talented players.
Well, let's take a look at how Monaco could have lined up if they hadn't sold their top players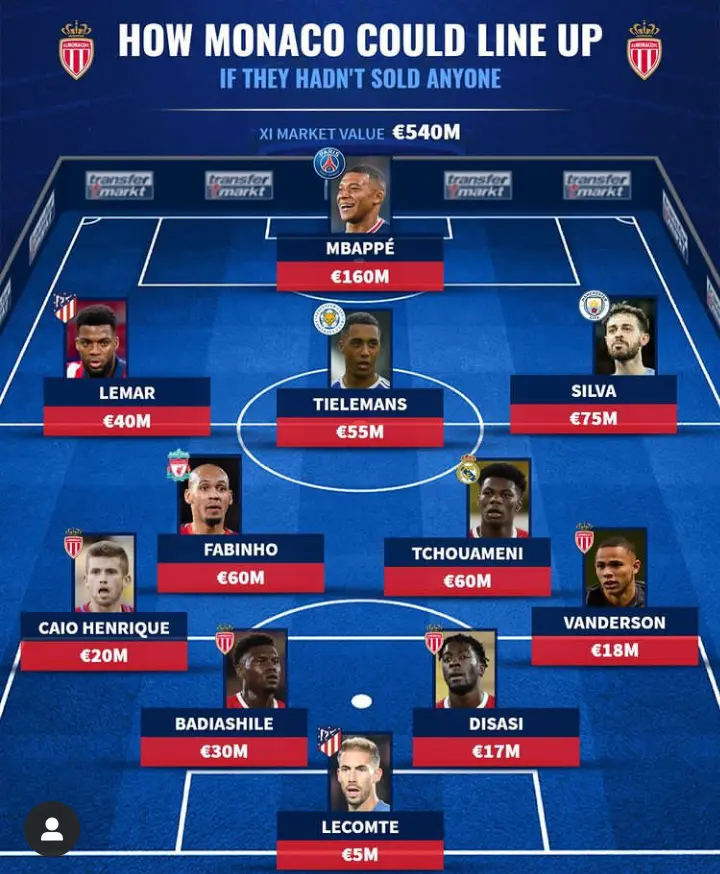 Goalkeeper: Lecomte
Defenders: Caio Henrique, Badiashile, Disasi and Vanderson
Midfielders: Fabinho, Aurelien Tchouameni, Lemar, Youri Tielemans and Bernardo Silva
Forwards: Kylian Mbappe
(Visited 15 times, 1 visits today)