In Arsene Wenger's long tenure as Arsenal manager, he watched almost 500 players wear the legendary Red & White, and we'll never forget when he sold all his greatest players to pay for the Emirates debts.
Most Arsenal fans wish the Gunners had kept a few players who have become world-class or have abilities the club sorely lacks.
Arsenal has sold some real gems in recent years, and below are 5 of them.
1. Nicolas Anelka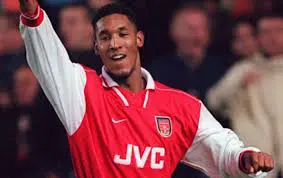 After joining Arsenal in 1996-97, Anelka made only four Premier League appearances. Ian Wright's long-term injury allowed the former Arsenal and Chelsea striker extra playing time the following season.
Anelka showed why Wenger rated him so highly by scoring 17 goals in 35 Premier League games in 1998-99, but the Gunners finished second to United.
The former France international, Arsenal's leading scorer, was selected PFA Young Player of the Year. Anelka moved to Real Madrid for £22.3m in 1999 despite Wenger's wishes.
2. Serge Gnabry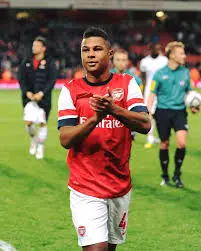 I don't understand what Arsenal was thinking. Injuries and Arsene Wenger's preference to sign an established attacker led to Serge Gnabry being sold to Werder Bremen in 2016.
After breaking into the first team in 2013, Arsenal fans knew the German had special potential. The rest, as we all know is history.
Arsene Wenger might have regretted his decision to allow Gnabry leave Arsenal so early in his career, as Bayern Munich's best wide player and a key part of the German national squad.
3. Robin Van Persie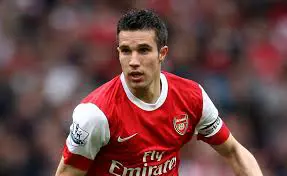 Arsenal manager Arsene Wenger may claim he was forced to sell Robin van Persie. Even when his one-year contract expired, the Dutchman had to remain in north London.
Ultimately, Wenger accepted Manchester United's offer to buy him from him. At spite of his contract's expiration, he had an exceptional year in the beginning.
Van Persie's goals and performances propelled United to the Premier League title, and Arsenal were left to wonder if they had been better off keeping him for another year.
Despite the fact that they would have missed out on a big price, they may have prevented Manchester United from winning the title.
4. Emi Martinez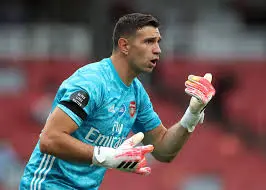 While Arsenal fans have always regarded Emi Martinez as a top goalkeeper, not even the most ardent fans could have foreseen the shot-meteoric stopper's rise to premier league greatness and prominence with Argentina when he left the Emirates.
After two seasons at Villa Park, where he was hailed by Lionel Messi for his exceptional play, Javi Martinez's departure was questioned by many Arsenal fans.
This was before Aaron Ramsdale joined the club and had such an impressive debut season.
5. Cesc Fabregas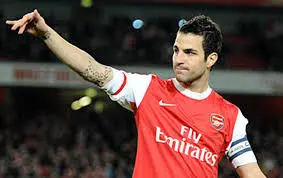 Fabregas possessed leadership qualities in addition to his technical prowess and creativity. As a result, Wenger's decision to make him captain at the tender age of 21 came as no surprise.
When Fabregas and Arsenal first met, it felt like a perfect match-up. As a result, Arsenal's hopes of keeping Cesc Fabregas at the Emirates Stadium were dashed. Arsenal's midfield has never been the same since Cesc Fabregas returned to Barcelona in 2011.
When Fabregas left Barcelona in 2014, he joined Chelsea and went on to win two league championships with the club.
(Visited 16 times, 1 visits today)