Due to their long history in the sport, Barcelona is undoubtedly the most prestigious team in Spain, even more so than their bitter rivals Real Madrid.
Over the years, they have produced and developed numerous exceptional players, turning some of them into legends.
Let's take a look at the four greatest players in Barcelona's history.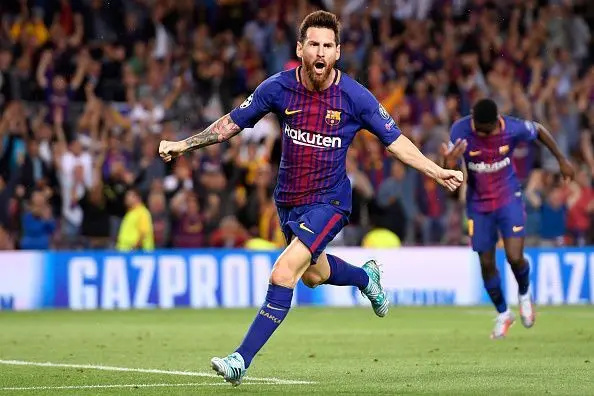 Lionel Messi is widely regarded as one of the best footballers in the world, as well as one of the greatest Barcelona players. He has won a record seven Ballon d'Or awards – four of them were won consecutively, and another record six European Golden Shoes.
Messi has broken innumerable records, not just for Barcelona, but in world football. For instance, his club-record of over thirty trophies, which includes nine La Liga titles and four Champions League trophies is a reflection of how much he has contributed to the side over the years.
He had been with the club his whole career, having switched to their youth academy when he was 13 years old from Newell's Old Boys in Argentina.
Messi, who currently plays for PSG, may return to Barça to see out the rest of his days at the Nou Camp, solidifying himself as the best player to have ever played for Barcelona.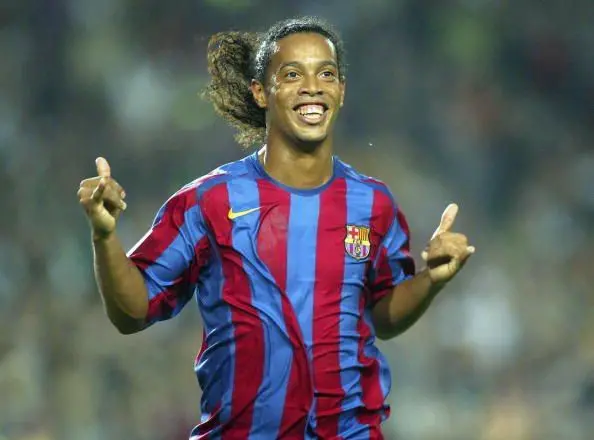 3. Ronaldinho
Ronaldinho was one of the most famous footballers in the world at one point, and still to this day, he's recognized by fans of the sport as one of the greatest to have graced the game.
He seemed to flourish for every side that he played for, going from Gremio to Paris Saint-Germain, where he quickly rose to the top of their player rankings and multiplied his market value by five in the process.
The Brazilian was signed by Barcelona in 2003 and this is where he entered his prime. He scored a whopping 70 goals in 145 appearances, which is even more incredible when you remember that he was primarily a midfielder.
One of the main reasons behind why he posed such a threat to the opposition was the fact that he was so skillful on the ball, defenders simply didn't know how to handle him.
He left Barcelona after five excellent years with the club to join AC Milan, where he became a legend there, too.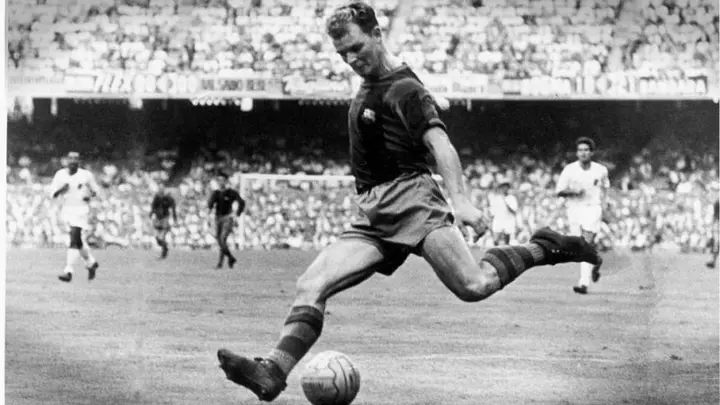 2. Ladislao Kubala
Ladislao Kubala was a centre-forward for Barcelona who scored 280 goals in 345 appearances for the club. He was born in Hungary but also held Czechoslovak and Spanish citizenship, and he ended up playing for all three countries in national games.
Kubala's best attributes were his speed, skillful dribbling, and finishing. He was also very accurate from free kicks and posed a constant threat to the opposition.
Kubala was so prolific in front of goal that his performances drew attention from people all over Spain who came to watch him at Les Corts, the club's home stadium at the time.
'Kubalamania' had gripped the capital and he became a superstar, a giant among men.
His achievements throughout this period for Barcelona were still kept alive long after he retired, and he actually won a poll for the club's 1999 centenary celebrations, which declared him as the best player to have ever played for the side.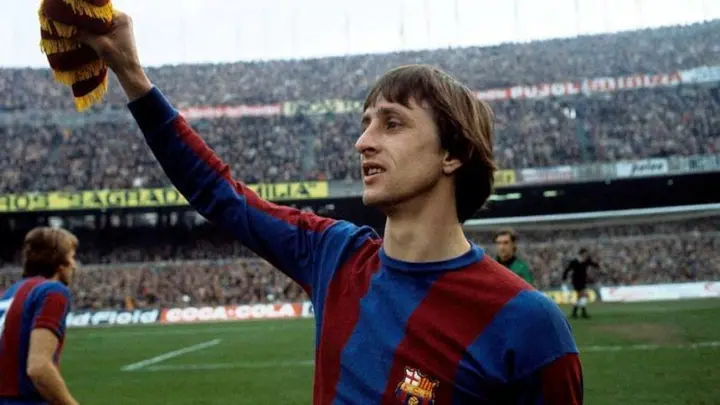 1. Johan Cruyff
Johan Cruyff played for Barcelona from 1973 to 1978 and is considered to be the best player they ever had. He joined from Ajax in mid-1973 for around $2m, which was a world record transfer fee at that time.
Not only was Cruyff a superb player for Barcelona but he was a great manager, too, adopting and enhancing a footballing philosophy known as Total Football, which made the Netherlands so great during the 60s and 70s.
He experimented with it at Barcelona and became a huge success because of it.
He won La Liga in his debut season for Barca and was named the European Footballer of the year. Throughout his time at the Nou Camp, Cruyff was by far one of the best players in the squad and showcased composure and skill to an extent that hadn't really been seen in Spanish football before.
Cruyff passed away in 2016 from Lung Cancer.
(Visited 17 times, 1 visits today)